Creating a Blog
When you first log in, you will then need to create a blog.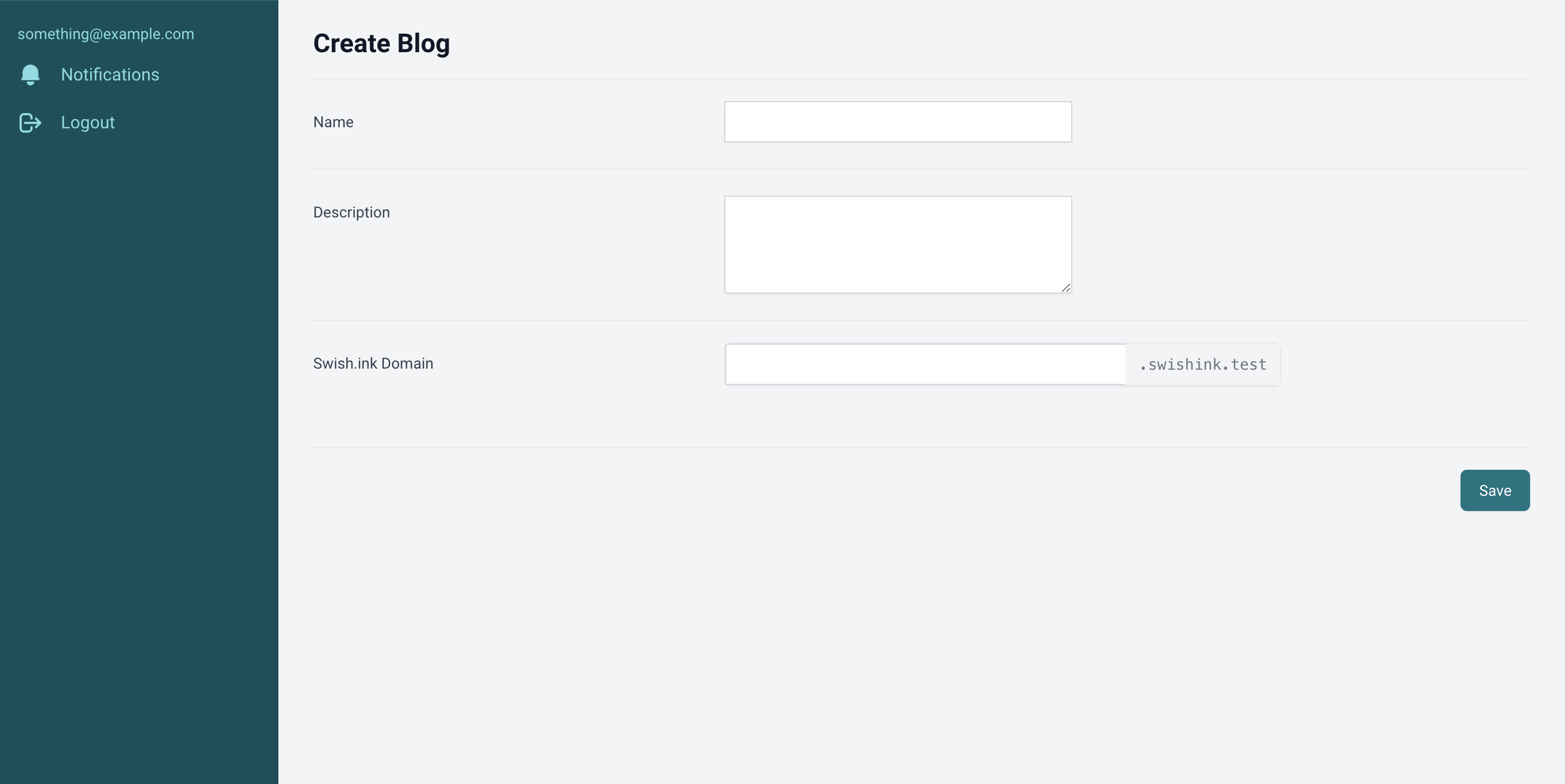 Name: The name of the blog
Description (optional): A short note about your blog.
Swish.ink Domain: Your chosen .swish.ink domain. You will be able to add a custom domain later.
Once the blog is created, you will be taken to the new post page so you can start writing.
Multiple Blogs
It is possible to manage multiple blogs from a single account. You can create multiple blogs, you can also be given access to another blog.
From the admin area, at the top of the sidebar is a "change blog" link.
This page will list all the blogs you have access to.
At the top of that page, there is a button to "Create new blog".
See Also
Demo
Check out the Demo to see how everything works without having to sign up.