Billing Overview
On Swish, billing is independent for each blog.
All billing is managed through Stripe we do not directly handle ANY of your payment information.
Billing Settings
From the admin area, you can go to the billing page to manage the billing for that blog.
The billing page shows any active subscription and all the plans that the user can subscribe or upgrade to.
Creating a new subscription
A blog without any subscription is on the free plan, this is the default state for every new blog.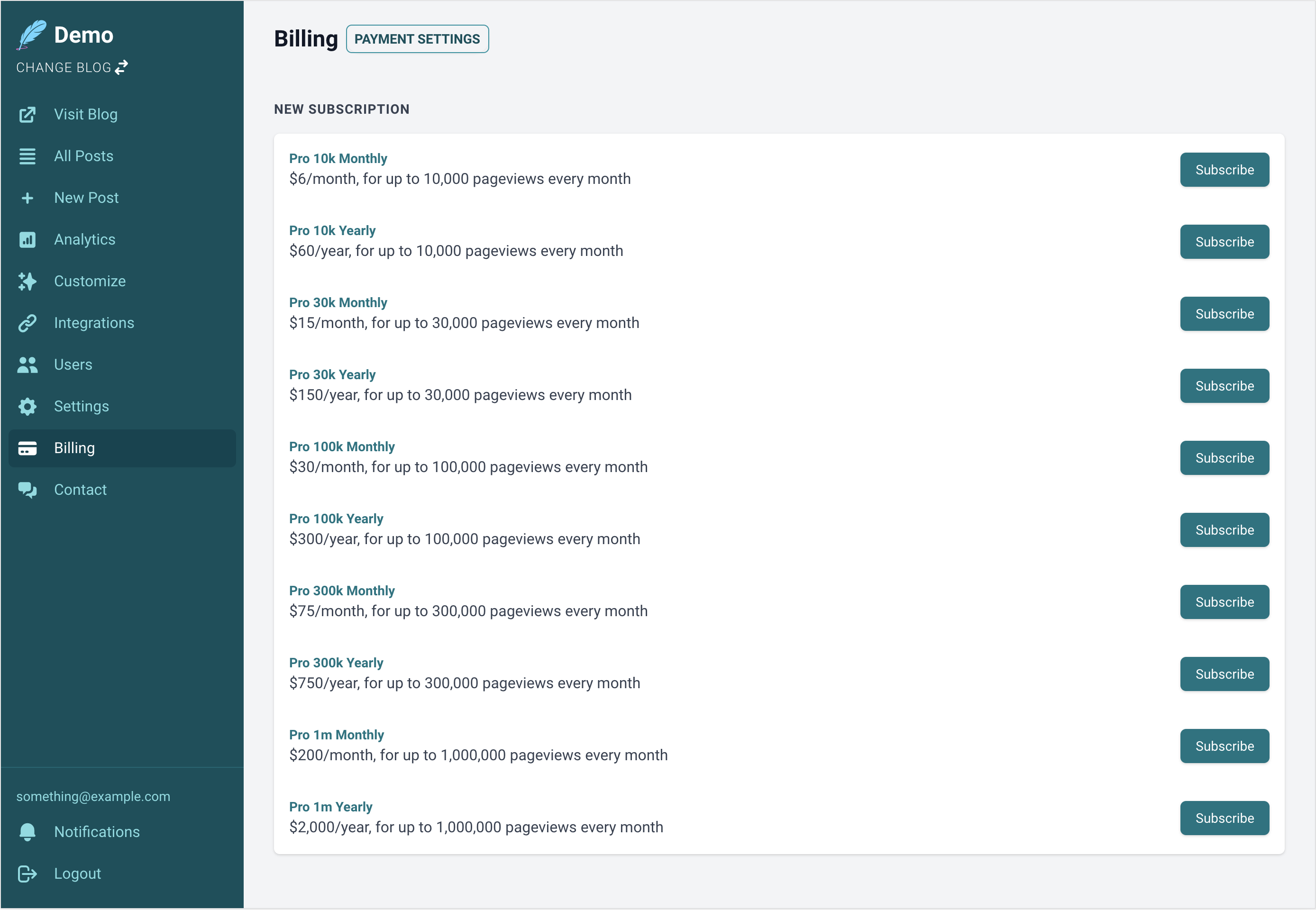 To subscribe to a plan, simply click on the "subscribe" button beside the plan.
If you do not have a payment method attached, you will be asked to add one before initiating the subscription.
Managing your subscription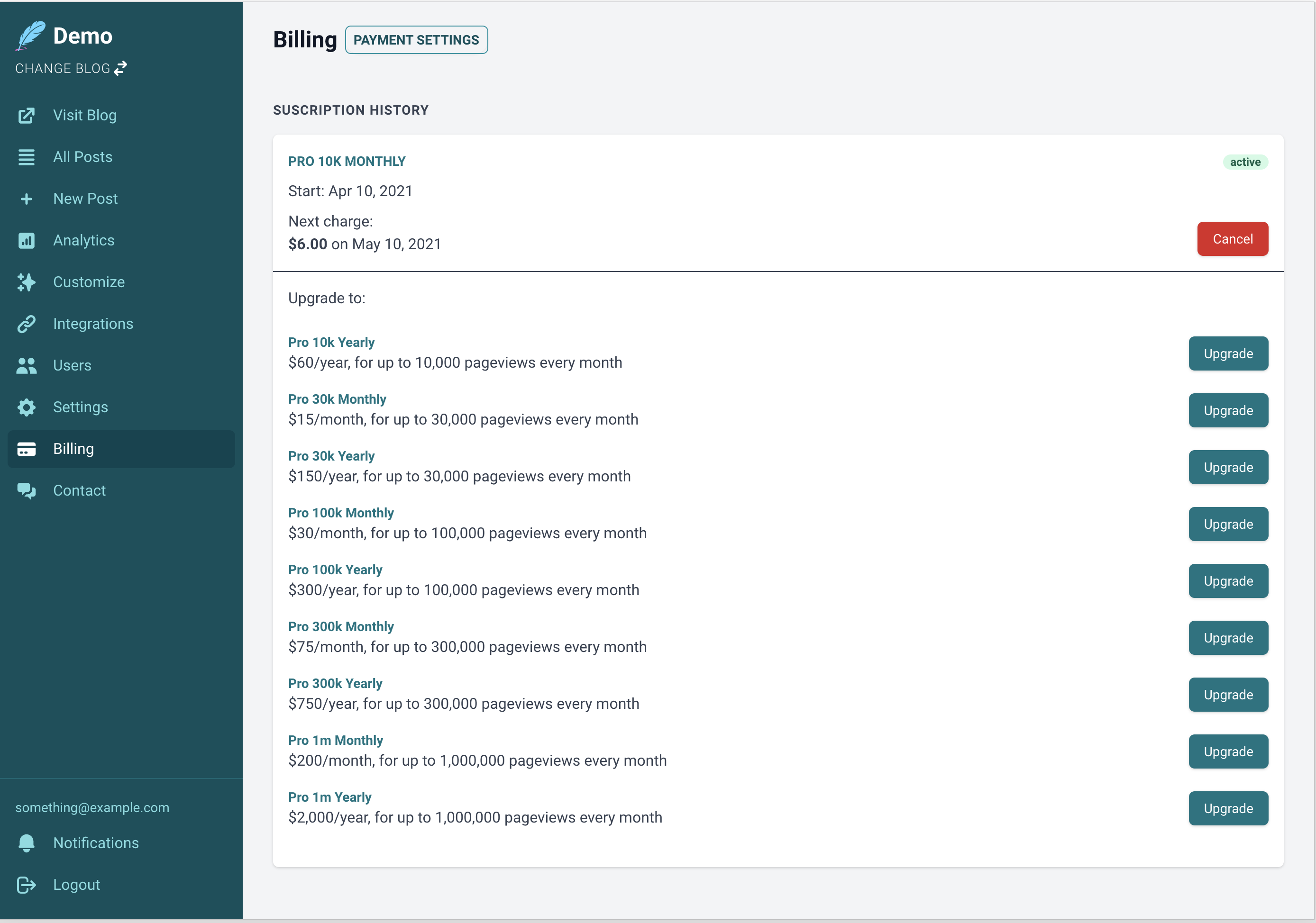 Once a subscription is active, you will see the start date of the subscription, when the next chare will occur and the amount that will be charged.
Upgrading a subscription
Below an active subscription, you will see the other plans you can upgrade to. Click on upgrade to upgrade to that plan.
Cancelling and Restoring a subscription
At any time, you can cancel your subscription by clicking on the cancel button.
This will cancel the renewal, but your subscription will still be active until the end of the current billing period.
You can restore the subscription before the cancel date by clicking on the Restore button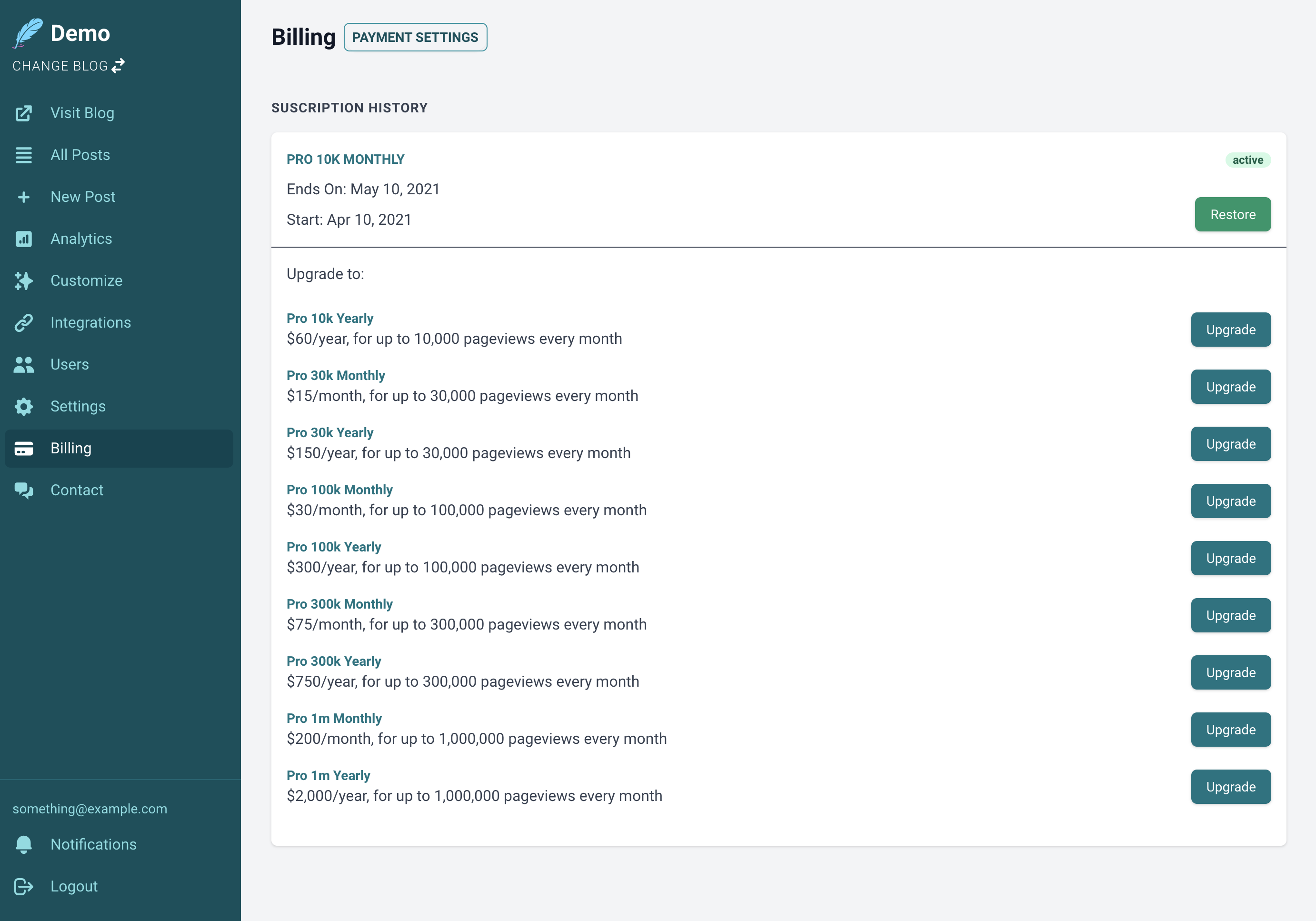 Payment Settings
You can manage your payment settings by clicking on the "Payment Settings" button near the top of the page.
From there, you can do the following:
Manage payment methods
Download invoices and receipts
See Also
Demo
Check out the Demo to see how everything works without having to sign up.